An American fun and casual puzzle game!
"Hey! I'm happy with the feature graphic. I think that the android play store listing is significantly better now. Was happy to see that I have more than 50k installations on the google play store! Thank you guys – appreciate your work."
MARK HANNUM / FOUNDER @CUBETWISTER 3D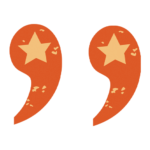 260% WIN RATE with
NEW CREATIVES
Crossed 50,000 installs
in 4 months without
spending on ads..
Conducted a competitive target audience audit
Created new screenshots and video