Online Soccer Manager is the game in which you can become the manager of your
favorite football clubs like like Real Madrid, Barcelona, Liverpool, and many more.
Show the world that you are the Best Football Manager!
Join a league or start one of your own along with your friends.
Aoneapps has a mission to deliver creative IT solutions and
services which simplify business operations, inspire ventures
with the fullest efficiency, and assist our customers to obtain
their business targets with always an aim of achieving customer
contentment.
We, at Aoneapps, actively work to create your app more visible by keeping in mind all the details of your product, the size of the product, your funds, and your geography. With Aoneapps, you will procure transparency and credibility, without influence.

OSM is one of our favourite portfolio apps. Built by the talent housed in AoneApps. This was a 6-month project with more than 2000 hours of extensive design and development.
The challenge was to determine which markets had the highest opportunity to focus on first. They knew that app localization in tandem with adequate marketing strategies is crucial for expanding into a global audience. AoneApps team came to their rescue to identify the markets to penetrate into and execute the right tactics for ROI-positive user growth.
The OSM app is the absolute foundation of Miniclip NL. Millions of players are managing their favorite club on a daily basis. It's one of the few mobile games that has been successful for such a long period of time and is built on a unique combination of social and accessible gaming.
We performed very comprehensive keyword research to quantify OSM's existing keyword visibility so that we could use it as a benchmark to build on top of it. We scanned every keyword that OSM and its competitors rank for and compiled a large pool of keywords by adding the ones above certain relevance and search score thresholds.
We saw amazing results within a very short period of time – as little as 2 months between January and March 2021. This is an example of the capabilities of our experienced team, ready to make your app just as successful.
Creative screenshots with catchy taglines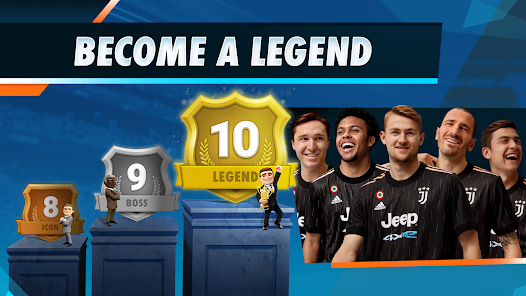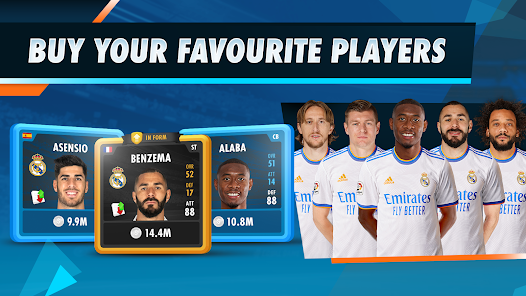 Attractive videos with stunning graphics
AoneApps team worked together to deliver great results in expanding the OSM's userbase globally. After accepting the challenge, running tests for market assessment, and determining actionable steps, we took a holistic approach towards Apple Search Ads and ASO for OSM in execution.
We witnessed 119% growth in user acquisition in six months, 32% higher likelihood of conversion to the latest version of the app than users from similar platforms, and 8% higher ROAS than similar channels.
We are grateful and proud to be a part of such a great success as we are passionate about the work we do for all of our clients. Reach out to us today via https://aoneapps.com/contact/ to learn how we can do the same for you.