Social media has transcended its role as a mere communication tool and has emerged as a potent force in-app marketing. The ability to connect with a global audience in real-time, showcase your app's features, and foster a community of engaged users makes social media an invaluable asset. In this comprehensive guide, we will delve into the ways you can harness the power of social media to supercharge your ASO efforts and transform your followers into dedicated app users.
The Synergy between Social Media and ASO
The synergy between ASO and social media is undeniable. ASO is all about enhancing your app's visibility within the app stores, while social media is about building connections and engagement. When these two strategies intersect, they create a dynamic synergy that can propel your app's growth to new heights.
1. Cross-Promotion for Maximum Reach
Your social media profiles serve as digital billboards for your app. Take advantage of this prime real estate to showcase your app's unique value proposition, features, and updates. Regular, engaging posts that highlight various aspects of your app can capture the attention of your followers. Ensure that your posts include a clear and compelling call-to-action (CTA) that encourages users to download the app.
Leveraging social media for cross-promotion can significantly amplify your app's reach. According to a study by Hootsuite, 3.6 billion people are active on social media globally. Utilize platforms like Instagram, Facebook, and Twitter to showcase your app's unique features and updates. For instance, the fitness app Strava effectively uses Instagram to display user achievements, encouraging downloads by demonstrating the app's value.
Human psychology is wired to respond to curiosity and anticipation. Utilize this to your advantage by offering sneak peeks and teasers of upcoming features, levels, or content within your app. Teasers create a sense of excitement and can entice your social media followers to explore your app further to discover what's new.
Harness the power of anticipation by sharing teasers and sneak peeks of upcoming app features. A study by Social Media Today states that 80% of users prefer watching a live video over reading a blog post. Consider using Facebook Live or Instagram Stories to offer an exclusive glimpse into new levels or functionalities. For instance, the gaming app "Clash Royale" regularly releases short teaser videos on YouTube before major updates, generating buzz and excitement.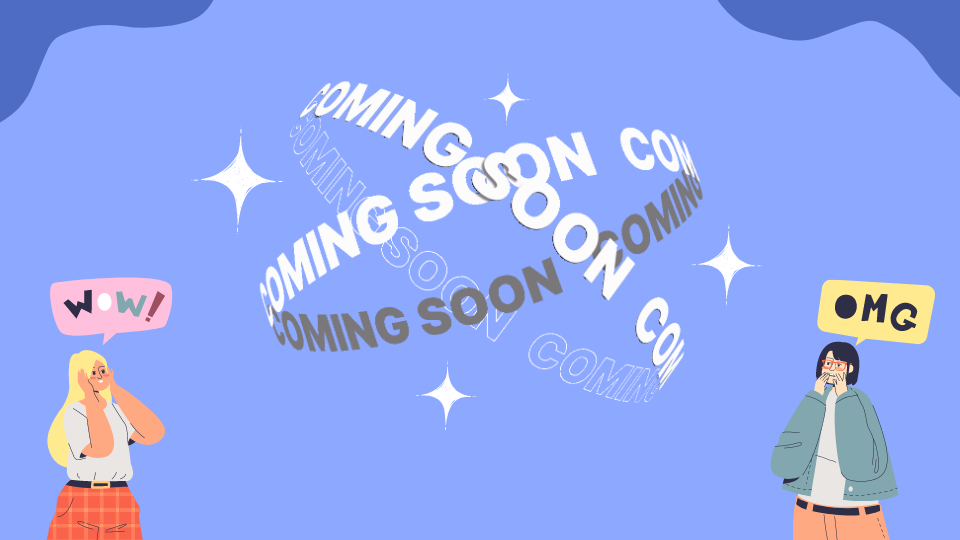 3. User-Generated Content Campaigns
User-generated content (UGC) is a powerful tool that not only engages your existing users but also showcases their positive experiences with your app. Create branded hashtags and launch UGC campaigns, encouraging users to share their own stories, tips, or creative content related to your app. Reposting UGC on your official channels not only adds authenticity but also provides potential users with real-life testimonials.
Engage users through user-generated content campaigns. Starbucks' "White Cup Contest" encouraged customers to decorate their cups and share pictures on social media, resulting in over 4,000 entries in just three weeks. Encourage users to create content related to your app using a unique hashtag. Sharing user posts on your official channels not only creates a sense of community but also boosts credibility.
4. Influencer Collaborations
Influencer marketing has become a cornerstone of modern digital marketing strategies. Collaborating with influencers who resonate with your app's target audience can significantly boost your app's visibility. Influencers can create authentic content, provide reviews, and even offer tutorials, helping you tap into their dedicated follower base.
Influencers have a tremendous impact on purchasing decisions. According to a survey by Influencer Marketing Hub, 94% of marketers believe influencer marketing is effective. Collaborating with influencers relevant to your app's niche can exponentially increase your app's visibility. For instance, mobile game "Pokémon GO" collaborated with influencers to promote in-game events, resulting in higher participation and downloads.
5. Social Proof and App Store Ratings
Positive social proof plays a crucial role in instilling confidence in potential users. Highlighting positive app store reviews and ratings on your social media profiles can reassure users of your app's quality and reliability. This social validation can contribute to higher conversion rates.
Displaying positive app store reviews and ratings on your social media profiles serves as powerful social proof. According to BrightLocal, 91% of consumers trust online reviews as much as personal recommendations. Share user testimonials and accolades to build credibility and influence potential users. Airbnb effectively uses Twitter to retweet positive guest experiences, strengthening trust among its followers.
6. Exclusive Social Media Offers
Reward your social media followers with exclusive promotions, discounts, or in-app perks. This not only incentivizes downloads but also nurtures a loyal user base that feels valued and appreciated.
Exclusive offers create a sense of exclusivity and urgency, compelling followers to take action. Domino's Pizza's "Tweet-to-Order" campaign offered customers the ability to place an order by tweeting a pizza emoji. This innovative approach not only engaged followers but also showcased the brand's technological savvy, resulting in increased app downloads.
7. Engage and Respond
Social media is a two-way communication channel. Engage with your audience by responding promptly to comments, questions, and feedback. A strong online presence showcases your commitment to user satisfaction and fosters a sense of community around your app.
Engaging with followers fosters a sense of community and trust. According to a study by Sprout Social, 83% of users appreciate a brand responding to them. Responding promptly to comments and feedback on social media humanizes your brand and encourages meaningful interactions. Wendy's witty and humorous responses on Twitter have gained them a loyal following and increased brand affinity.
8. Data-Driven Insights
Leverage social media analytics to gain valuable insights into user demographics, preferences, and engagement patterns. These insights can help you fine-tune your ASO strategy, ensuring that you target the right audience effectively.
Social media analytics provide invaluable insights into user behavior and preferences. Leverage this data to optimize your ASO strategy. For instance, analyze engagement metrics on Facebook Insights to understand the types of posts that resonate best with your audience. Tailoring your app's presentation based on these insights enhances user satisfaction and engagement.
Conclusion
Social media is not just a medium for sharing posts; it's a dynamic tool that, when wielded strategically, can significantly amplify your ASO efforts. By seamlessly integrating your ASO and social media strategies, you can create a holistic approach to app marketing. Engage your social media audience, nurture a sense of community, and provide genuine value through your content. As you embark on this journey, remember that consistency, authenticity, and user-centricity are the keys to success.
By implementing these strategies with real-world examples and leveraging relevant statistics, you can create a well-rounded approach to integrating social media into your ASO efforts. This synergy between ASO and social media can lead to increased app visibility, higher user engagement, and ultimately, a thriving user base.