Are you ready for a tech revolution like never before? Apple's recent event, Wonderlust, unveiled an array of groundbreaking innovations that are set to reshape the way we interact with our devices. At Aoneapps.com, we're excited to dive deep into the announcements and explore how these new features can benefit not only the app industry but also users worldwide.
The iPhone 15 Series: Captivating Cameras and Cool Colors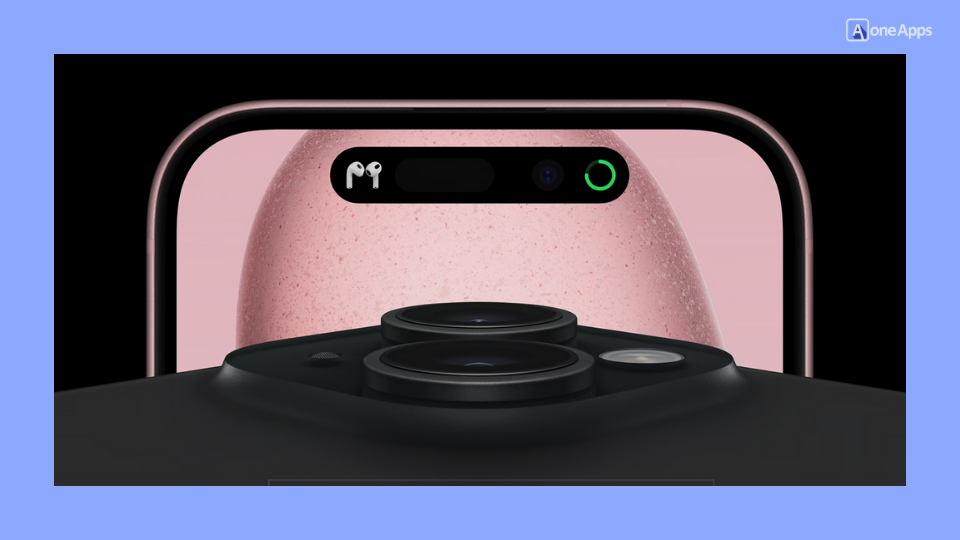 Apple has once again pushed the boundaries of smartphone photography with the iPhone 15. The addition of a new camera and an array of cool new colors brings a fresh dimension to the user experience. The 48MP Main camera is more advanced than ever, capturing super‑high‑resolution photos with a new level of detail and color. And now you no longer have to switch to Portrait mode. If your subject is a person, dog, or cat, the iPhone automatically captures depth information. So you can choose to instantly see your photo as a portrait, with an artful blur effect. Or later in the Photos app.
For app developers, this means the opportunity to create visually stunning applications that leverage the advanced camera capabilities of the iPhone 15.
The iPhone 15's new camera enhancements and stunning color options present app developers with a wealth of creative opportunities. Imagine augmented reality apps that use improved camera capabilities to deliver more immersive experiences. With the array of vibrant colors, developers can align their app aesthetics with the phone's design, creating a seamless and visually pleasing user experience.
Dynamic Island stays on top of it all.
Dynamic Island bubbles up alerts and Live Activities — so you don't miss them while you're doing something else. You can track your next ride, see who's calling, check your flight status and so much more. Watch the crazy Apple Dynamic Island Film to know more about it.
When something bubbles up, just touch and hold to act on it. Dynamic Island expands so you can find out when your dinner will arrive, rewind your podcast, or see if your AirPods have connected and their battery level.
Double Bubble
If two activities are happening at once, Dynamic Island splits in two. So now you can chat with a friend and keep an eye on your timer. Or see what song is playing while you check your running pace. Just touch and hold to expand one of the activities, or tap to open the app.

Dynamic Island can let you know if your flight is delayed, track your hike, and tell you when your workout will end. And new apps are added all the time, so it keeps getting more and more helpful.
The iPhone 15 Plus: Bigger Screen, Bigger Battery, and Better Price
The iPhone 15 Plus offers users a larger canvas to explore, accompanied by an extended battery life – all without breaking the bank. For app enthusiasts, this opens doors to more immersive experiences and longer usage times, which can be harnessed by apps to keep users engaged for longer periods.
A larger screen and extended battery life in the iPhone 15 Plus translate to more extended user engagement. App developers can design applications that make the most of the bigger canvas, offering more features, better readability, and immersive gameplay. Moreover, the competitive pricing of this model will result in potentially increasing a broader user base.
iPhone 15 Pro: Titanium Build and the Action Button
With its titanium build and the introduction of the Action button, the iPhone 15 Pro is a game-changer. App developers can now explore innovative ways to incorporate this feature into their applications, enhancing user interactivity and engagement. iPhone 15 Pro is the first iPhone to feature an aerospace‑grade titanium design, using the same alloy that spacecraft use for missions to Mars.
Whatever you're doing, the Action button is at the ready. Launch the Camera to catch a spontaneous selfie. Record an instant voice memo. You can even select Shortcut to open an app or run a series of tasks like switching on the lights in your living room and playing music.
The iPhone 15 Pro's titanium build not only offers durability but also provides developers with an opportunity to create apps that complement this premium design. The addition of the Action button opens doors for innovative app interfaces, enabling users to interact with content in novel ways. This added interactivity can enhance & create unique app experiences.
iPhone 15 Pro Max: The Ultimate Telephoto Zoom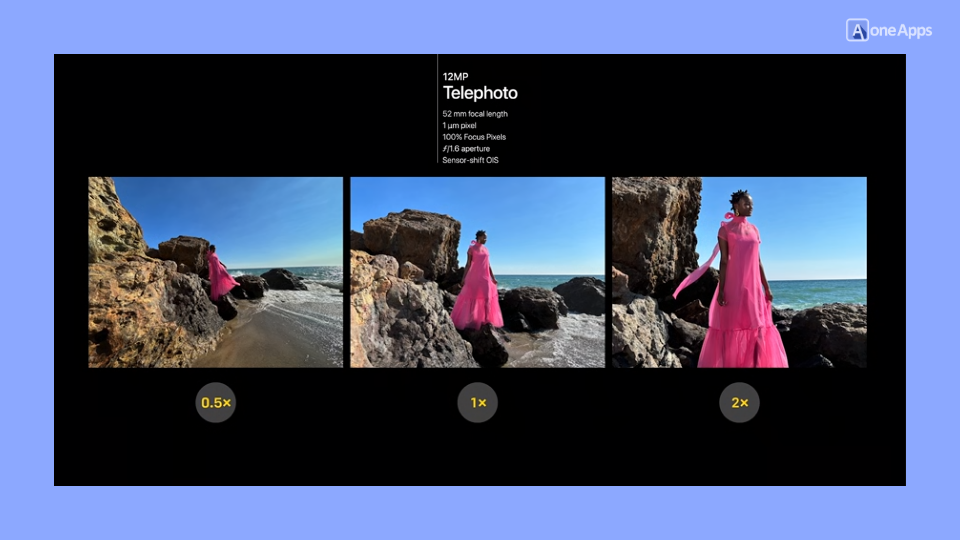 For photography and video enthusiasts, the iPhone 15 Pro Max is a dream come true. Its telephoto zoom capabilities are unmatched, offering opportunities for apps to take advantage of high-quality imagery and video content.
For the iPhone 15 Pro Max, Apple has designed a 5x Telephoto camera with the longest optical zoom of any iPhone ever to fit in our compact Pro camera system. Now you can take sharper close‑ups from farther away — like a phenomenal photo of your friend or a goal in your kid's soccer match.
For apps that rely on photography or video content, the iPhone 15 Pro Max's telephoto zoom capabilities are a game-changer. Imagine travel apps that can provide detailed, long-distance views of landmarks or e-commerce apps that allow users to zoom in on products for a closer look. This feature unlocks a new level of quality and detail for visuals in apps.
Apple Watch 9 and Apple Watch Ultra 2: Faster, Smarter, and More Adventurous
The Apple Watch 9's enhanced speed and efficiency make it a must-have for those on the go. App developers can leverage this to create seamless and responsive wearable apps. Additionally, the Apple Watch Ultra 2 introduces new watch faces designed for adventurers, providing valuable information at a glance.
The Apple Watch 9's improved speed and efficiency make it an ideal companion for health and fitness apps. Users can expect smoother tracking and quicker access to their data. The Apple Watch Ultra 2's specialized watch faces designed for adventurers provide valuable information at a glance, catering to niche app markets like outdoor activities, sports, and travel.
USB-C Charging Across the Board
With USB-C charging standard across all iPhones and AirPods, app users will enjoy faster and more efficient charging. For developers, this means apps can seamlessly interact with a broader range of devices and accessories, enhancing connectivity and compatibility.
iPhone 15 Pro is the first iPhone to support USB 3, for a huge leap in data transfer speeds and faster pro workflows than ever before.
The new USB‑C connector lets you charge your Mac or iPad with the same cable you use to charge your iPhone 15 Pro. Bye‑bye, cable clutter.

This ensures that apps can continue to provide seamless connectivity and functionality.
Apple Vision Pro: 3D Videos Like Never Before
The iPhone 15 Pro's ability to record 3D videos exclusively viewable on Apple Vision Pro devices opens up exciting possibilities for content and app creators. Educational apps can offer immersive 3D lessons, while entertainment apps can deliver captivating 3D content.
The Apple Vision Pro ecosystem creates a unique niche for innovative app development. Immersive and interactive 3D content is on the horizon, promising an exciting future for app enthusiasts.
Closing the loop on Carbon Neutral
As Apple's first carbon-neutral product, Apple Watch marks a milestone in planning to make all the products carbon-neutral by 2030. Apple is cutting the majority of emissions through innovations in materials, clean electricity, and low-carbon shipping and investing in nature-based projects to offset the small amount that remains. Because the earth won't wait. Neither will we.
Impactful Innovations Powering Progress

The Apple Watch is made carbon neutral the Apple way — through innovations in design, engineering, and operations. The approach tackles product carbon emissions from the three biggest sources: electricity, materials, and transportation.

iPhone 15 features many other fully recycled components, including:
Recycled rare earth elements in all magnets, recycled tungsten, and copper wire in the Taptic Engine, and recycled tin in the solder of multiple printed circuit boards.
Apple is using 100% recycled copper foil in the main logic board and, for the first time, in the inductive charger.
The iPhone 15 battery uses 100% recycled cobalt, a major achievement for iPhone and Apple.
Even the unboxing is designed to be better for the planet — 68% of iPhone 15 packaging contains recycled fibre, and all the new wood fibre used is responsibly sourced. All these recycled materials continue to make the iPhone one of the most durable, safe, and powerful smartphones in the world.
In Conclusion
Apple's Wonderlust event has set the stage for a new era of innovation, and the implications for the app industry are enormous. From enhanced camera capabilities to more efficient wearables, these advancements provide opportunities for app developers to craft more engaging and immersive experiences for users.
In summary, Apple's Wonderlust event has unleashed a wave of technological advancements that hold immense potential for the app industry.
Developers can leverage these new features to craft more engaging, interactive, and visually stunning applications. Users, in turn, can look forward to a richer and more immersive experience across a wide range of app categories. Don't miss out on the opportunities presented by these innovations; stay tuned for further developments in the app industry as we explore the possibilities that lie ahead.
If you missed the live event, you can catch up on all the excitement by following this event link. Stay tuned for more updates as we continue to explore how these groundbreaking technologies will shape the future of the app industry.